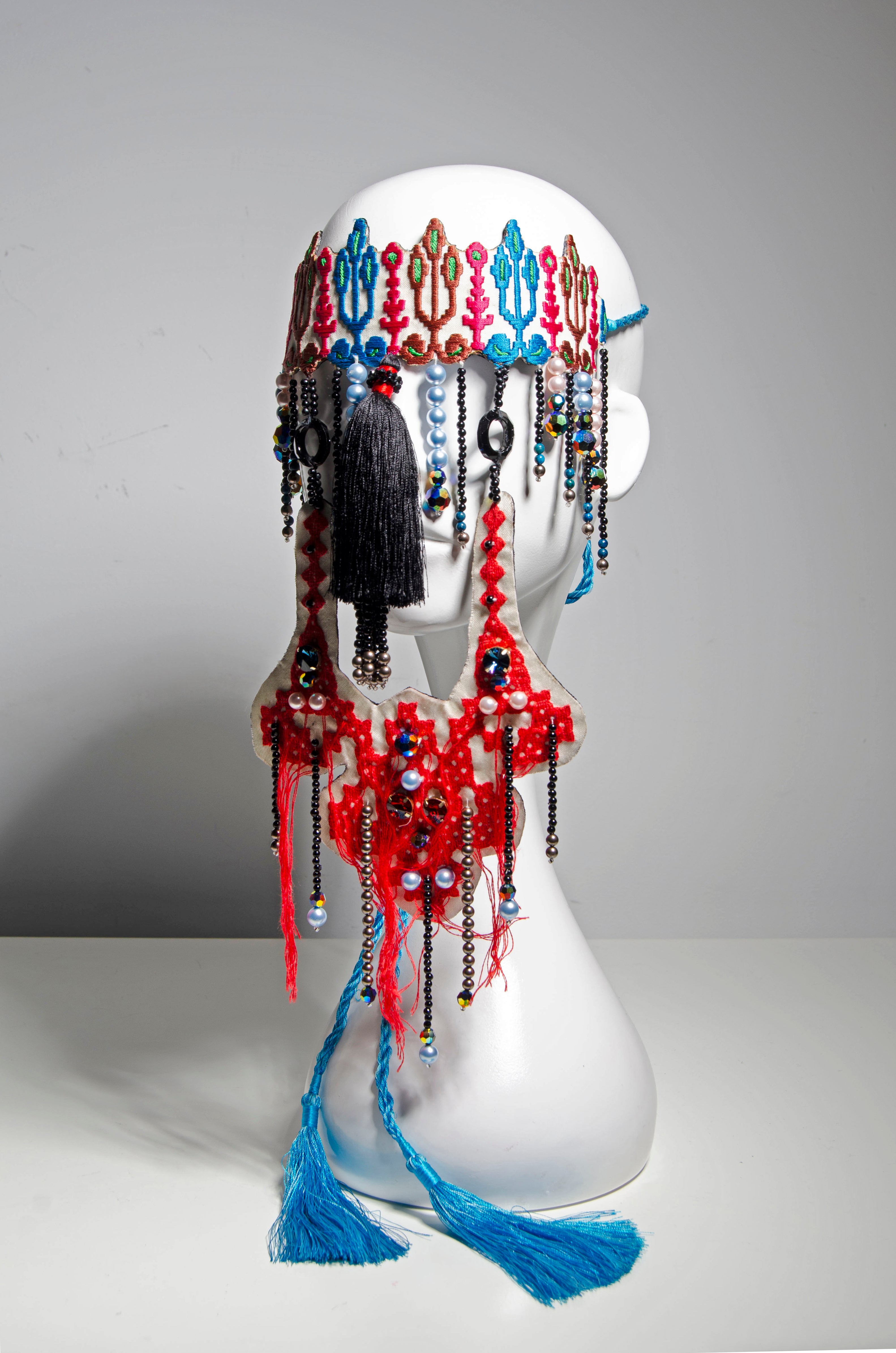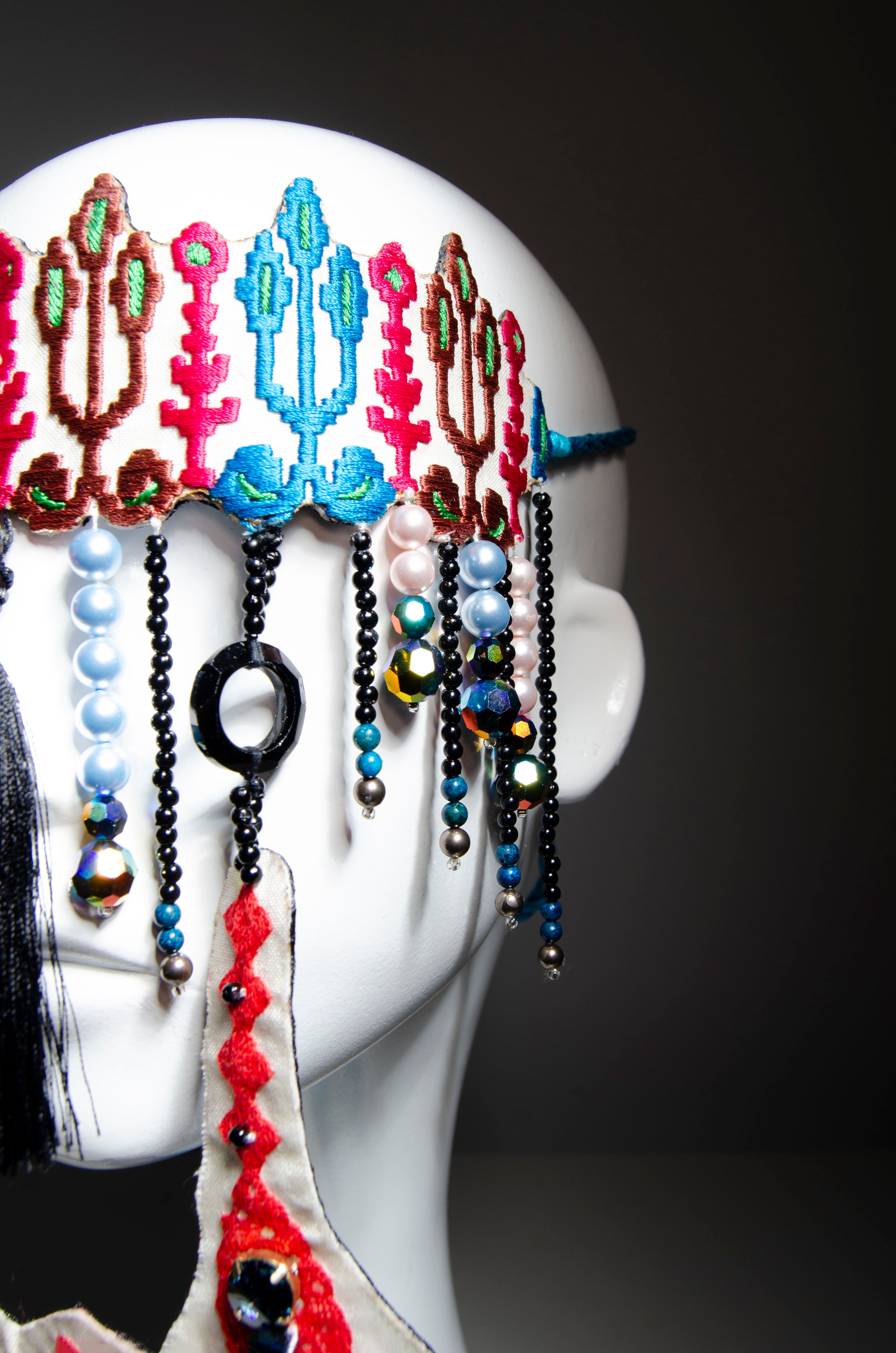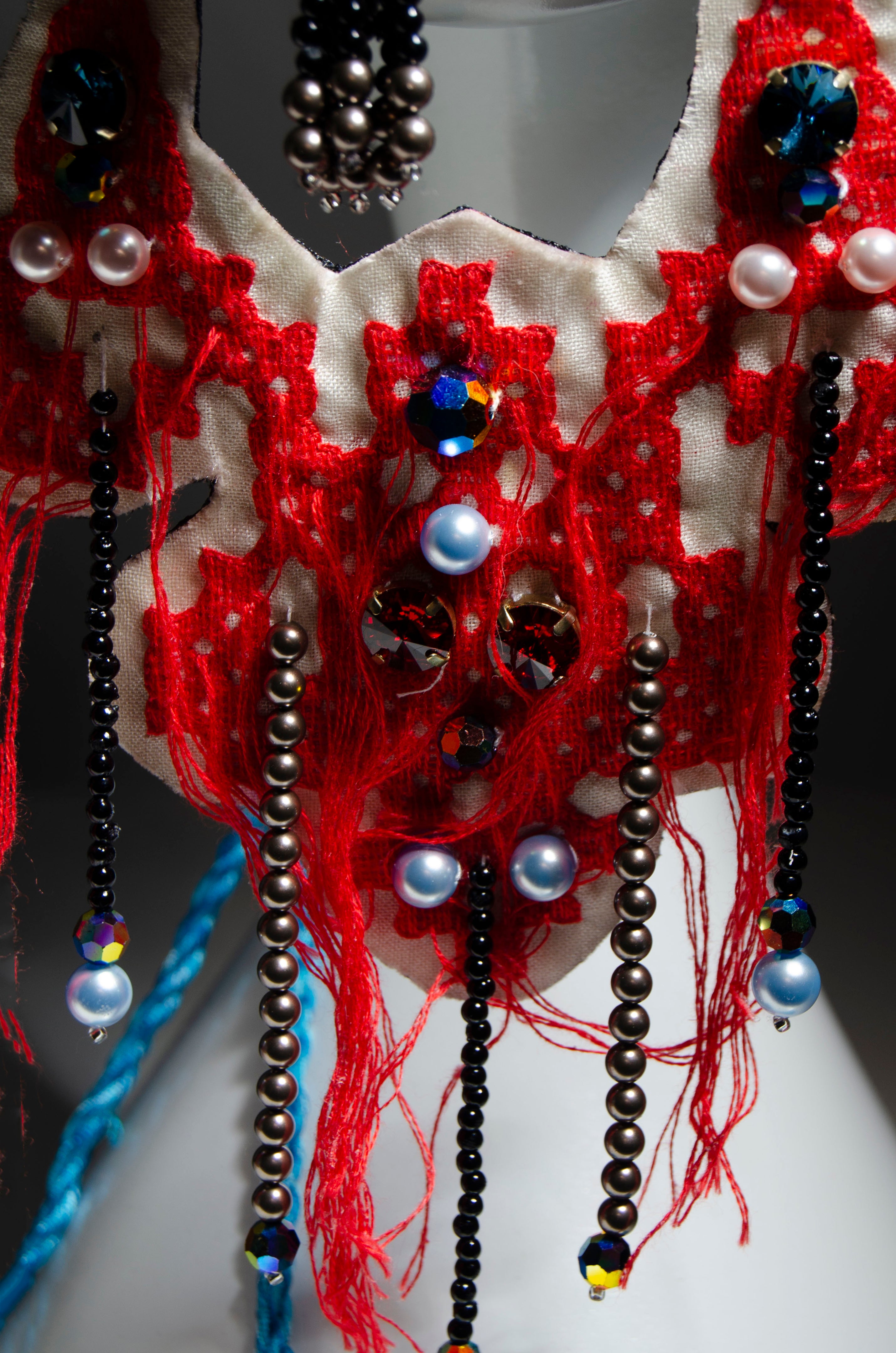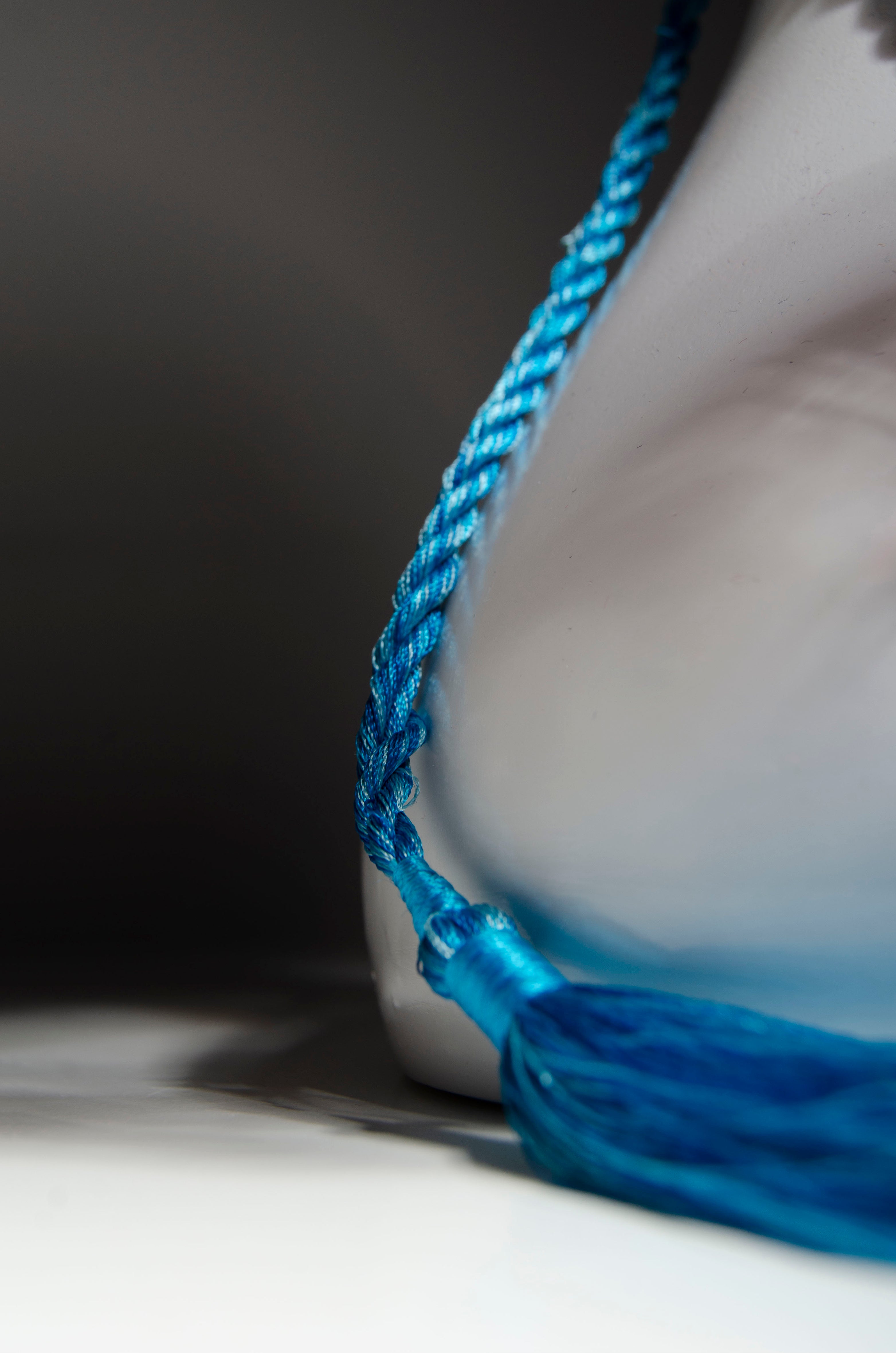 SHAMDAN
Inspired by the traditional headwear worn by Arabs, this oriental piece is handwoven to create a modern version. It is crafted from multicolored threads, beautifully handwoven along with tassels and beading to create a bold look further adding a modern twist to the traditional headwear. Can also be worn as a necklace for striking visual impact.
 Multicolored
 Handmade and Handwoven
 100% silk embroidery with crystal beading embellishment
*Made-to-order product will need 3 weeks for production & an additional 5 -7 Business days for shipping.