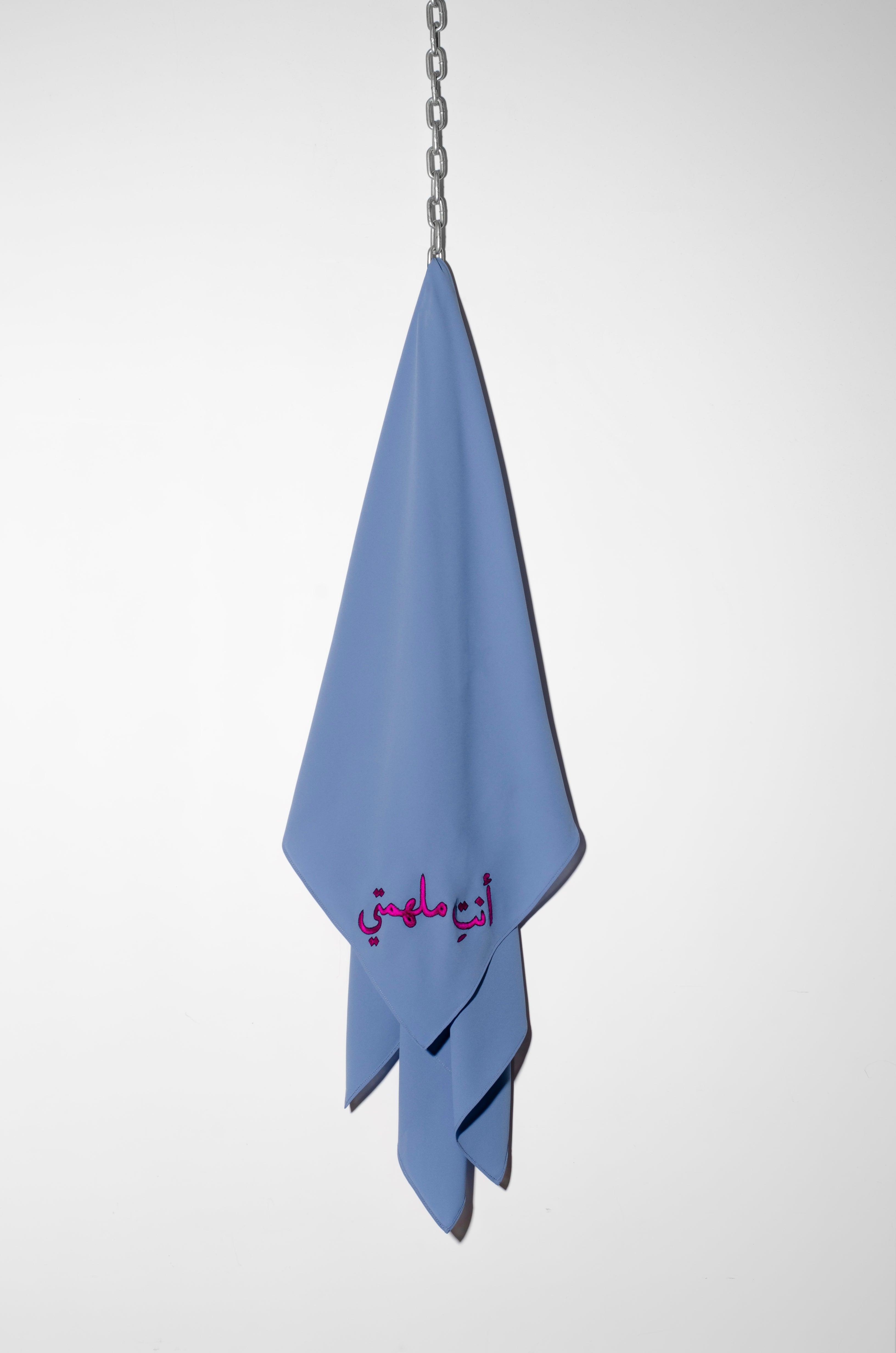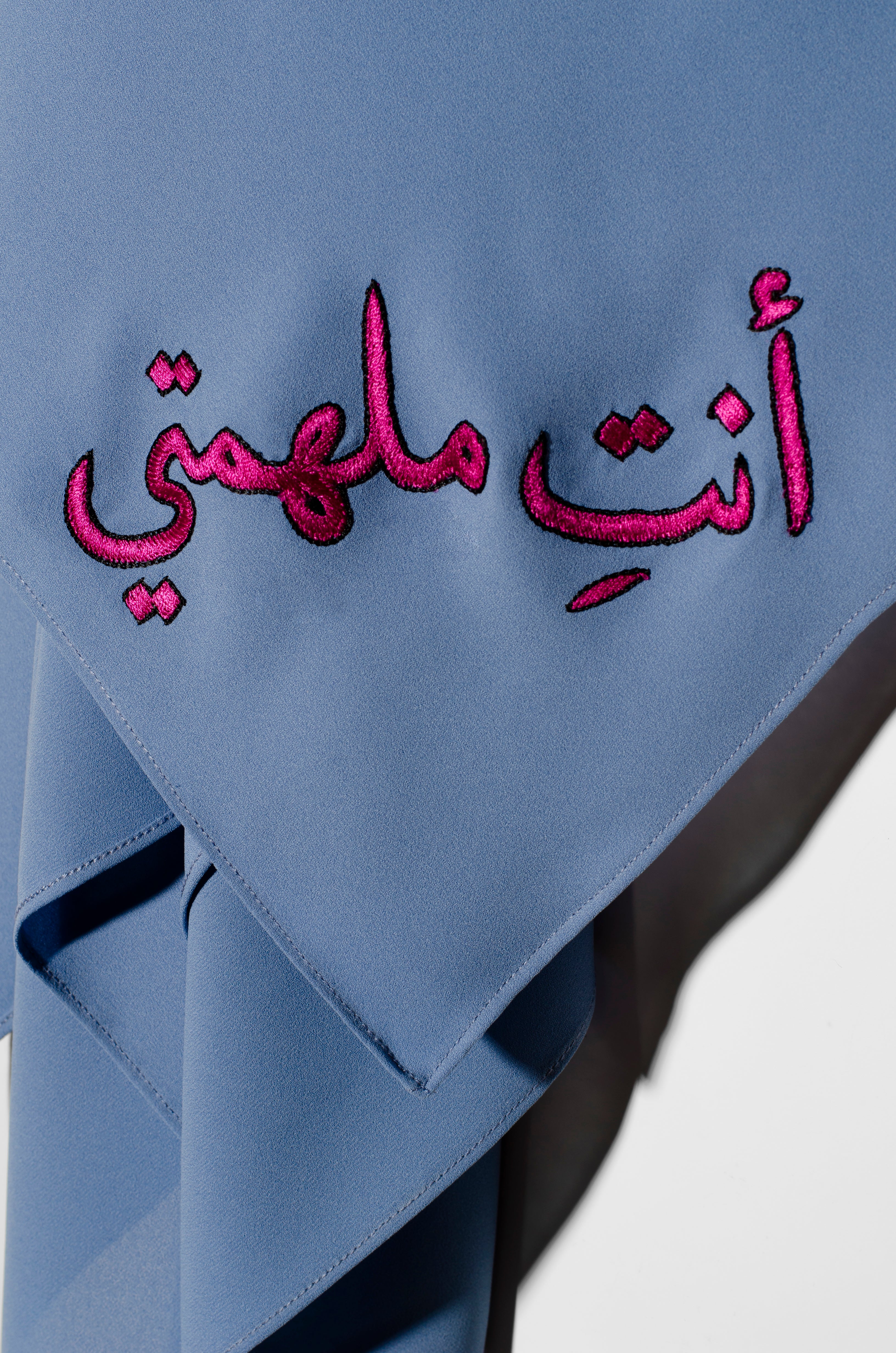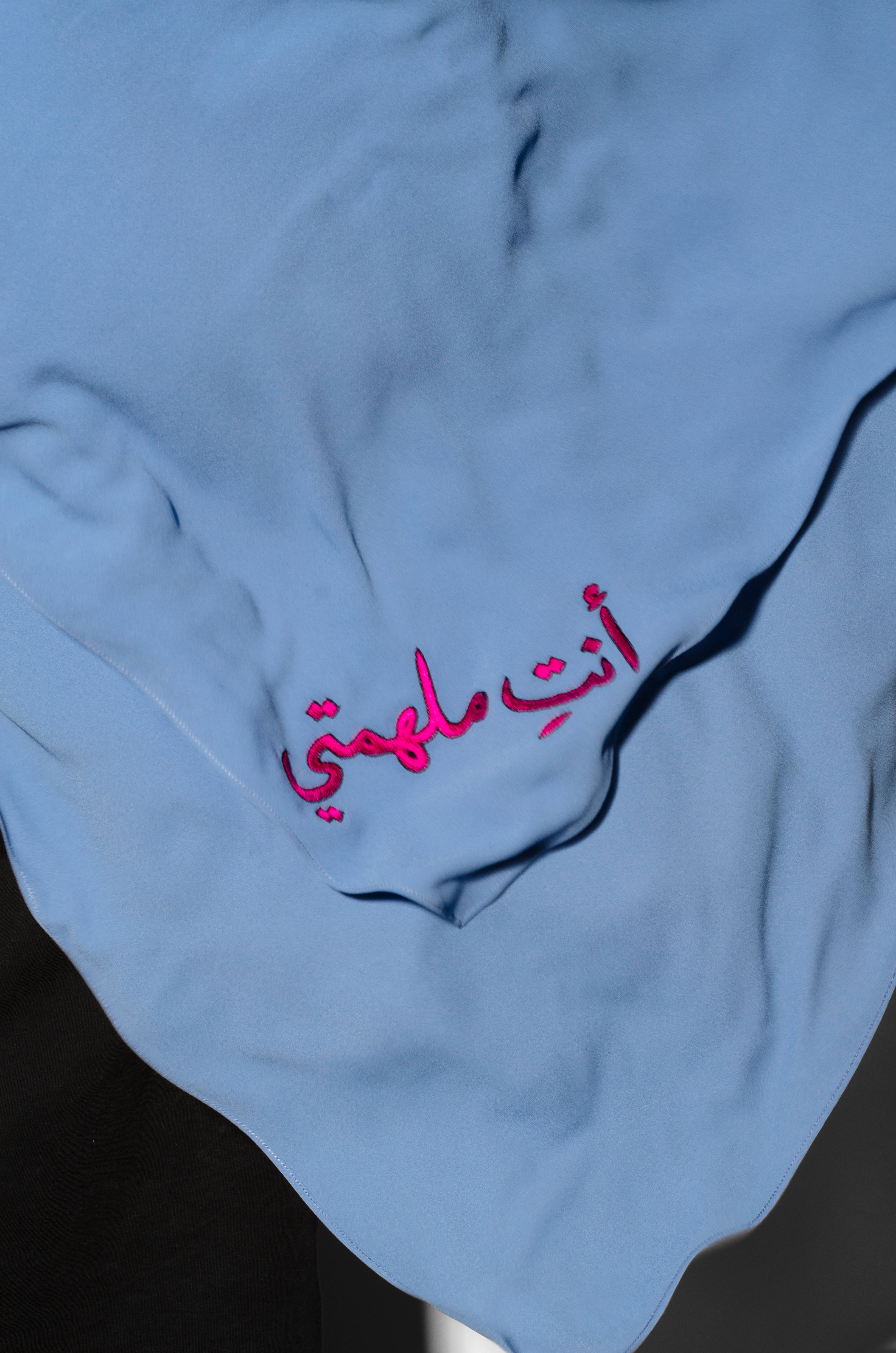 Mother's Day Scarf
Woven from French Blue threads and featuring an embroidered "أنتِ ملهمتي", which translates to "you're my inspiration, my muse" in pink. It's the ideal transitional piece, whether you around your neck or ties it around the top handle of your favorite tote— we love styling it in many different ways.
French blue

100% Polyester

Dry clean only
Low-medium Steam Press
Dimensions: 48.5 x 49.5 inches
If you need a custom size, you can contact us.