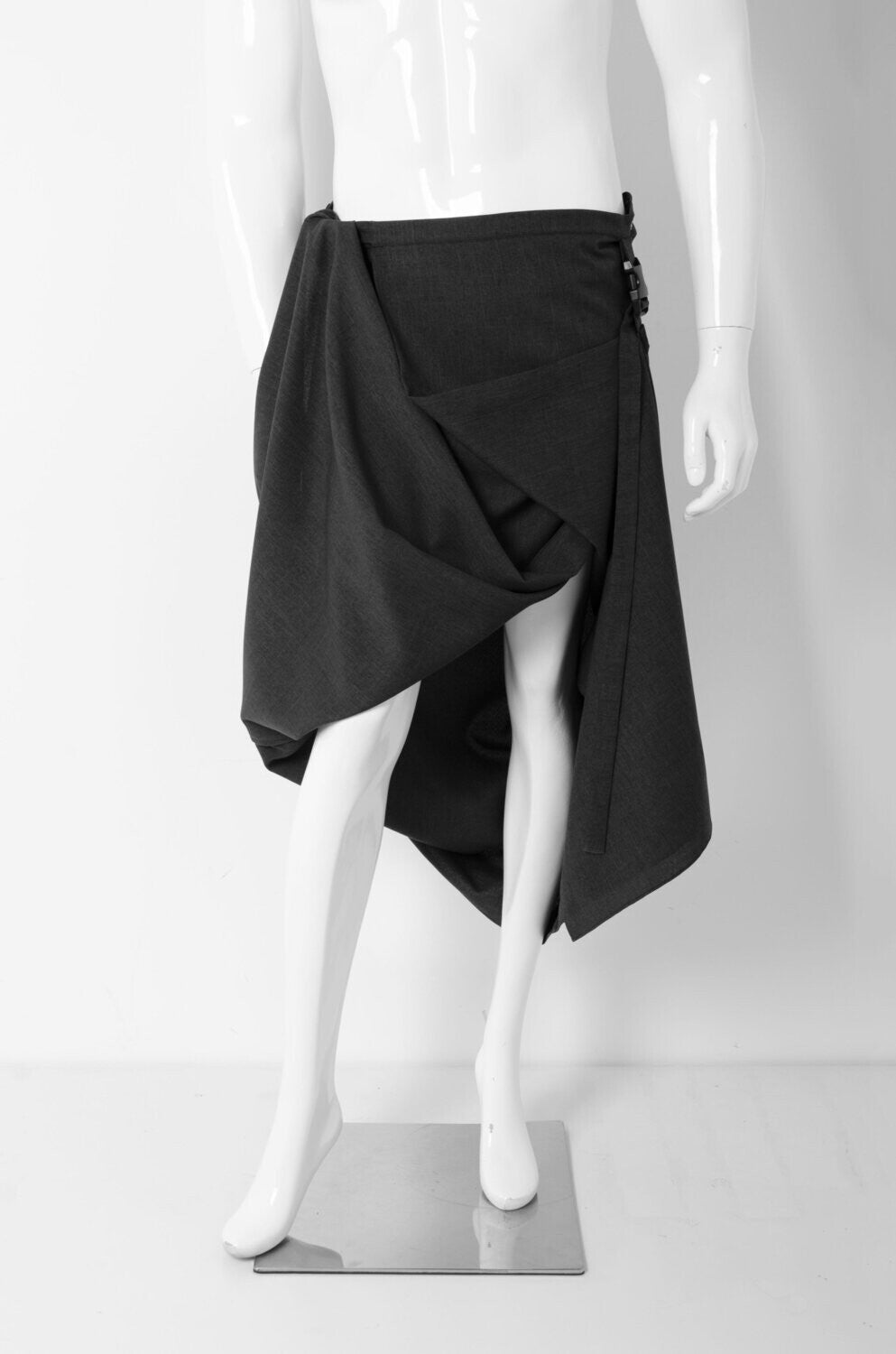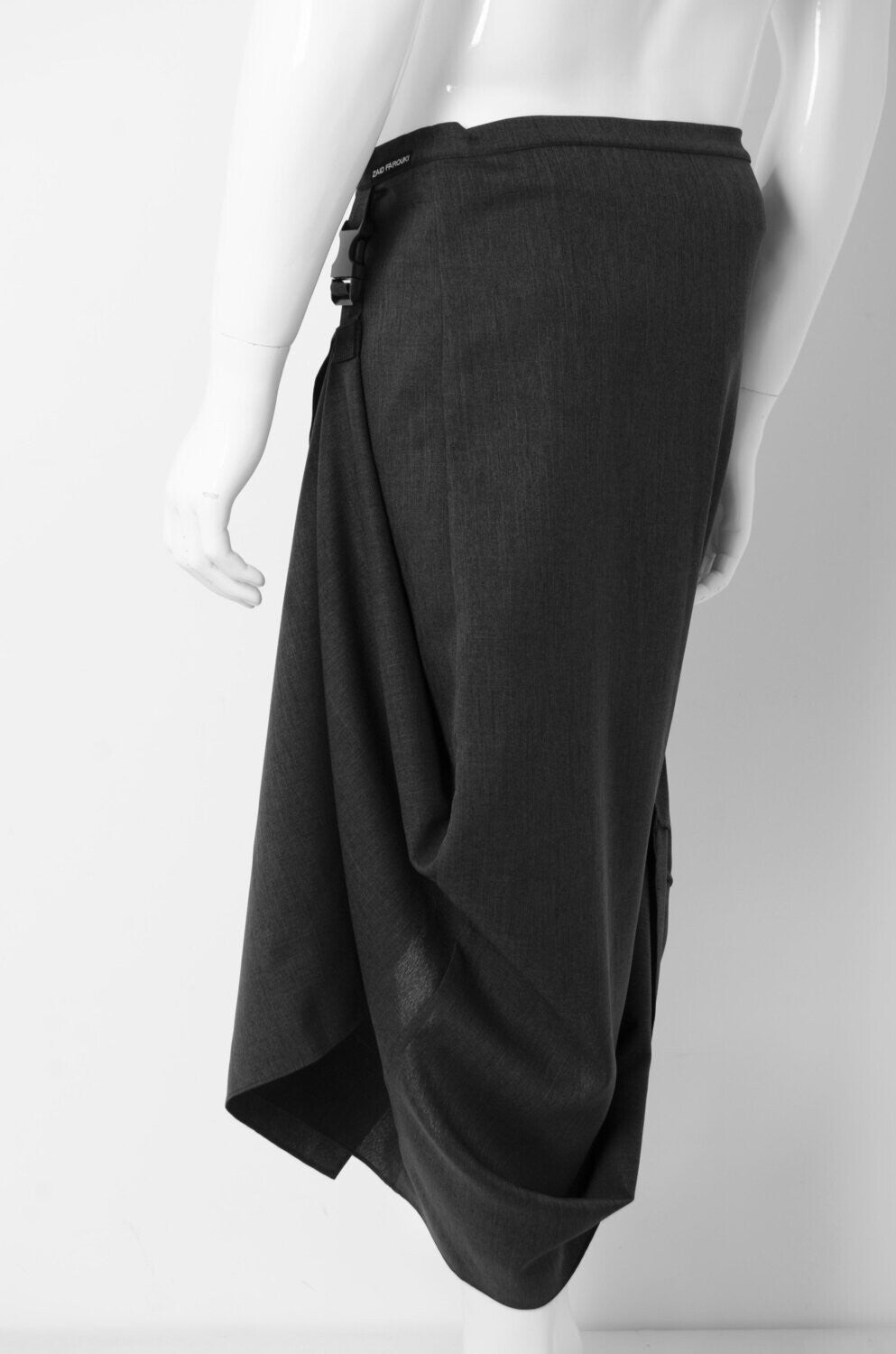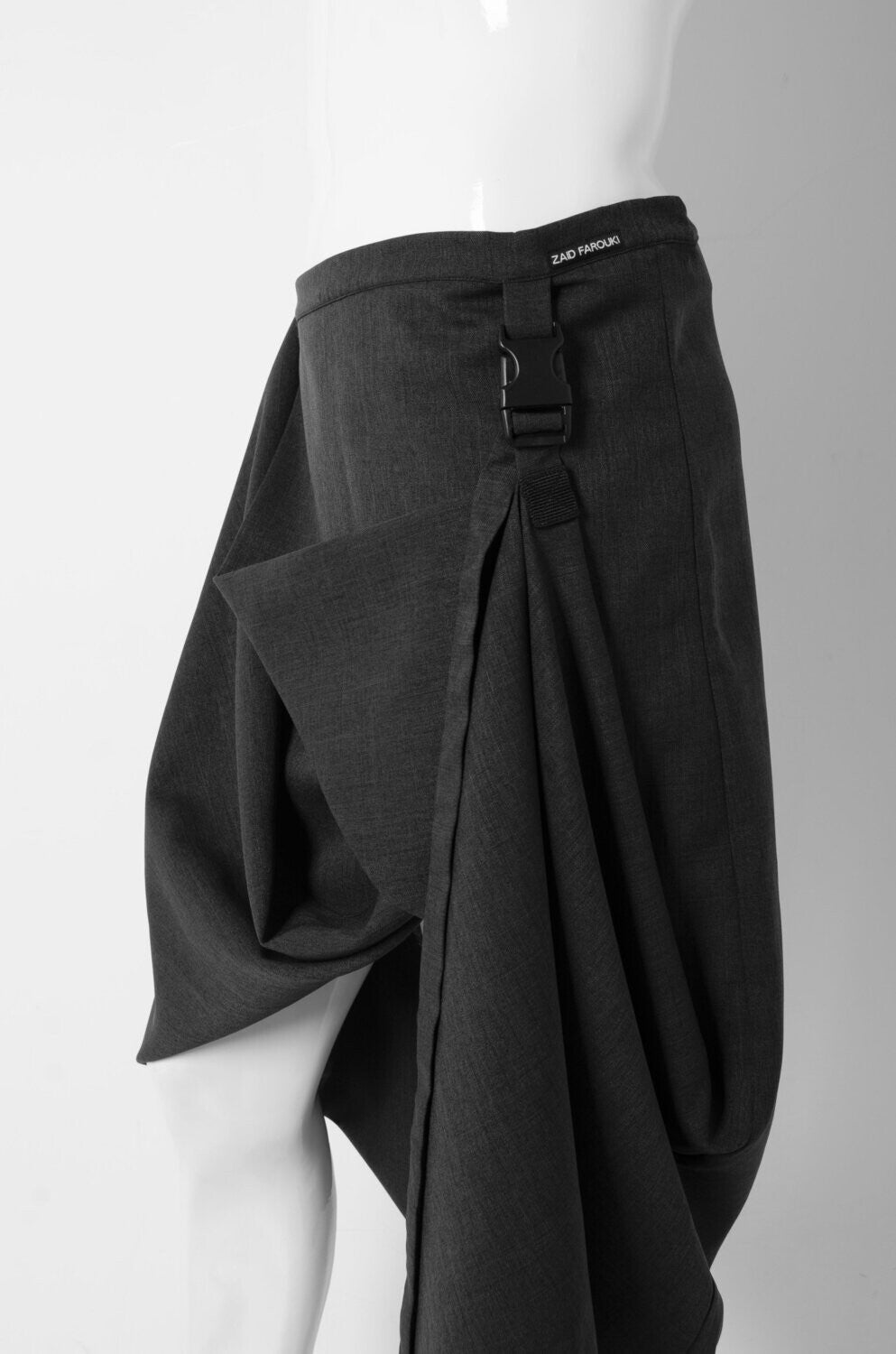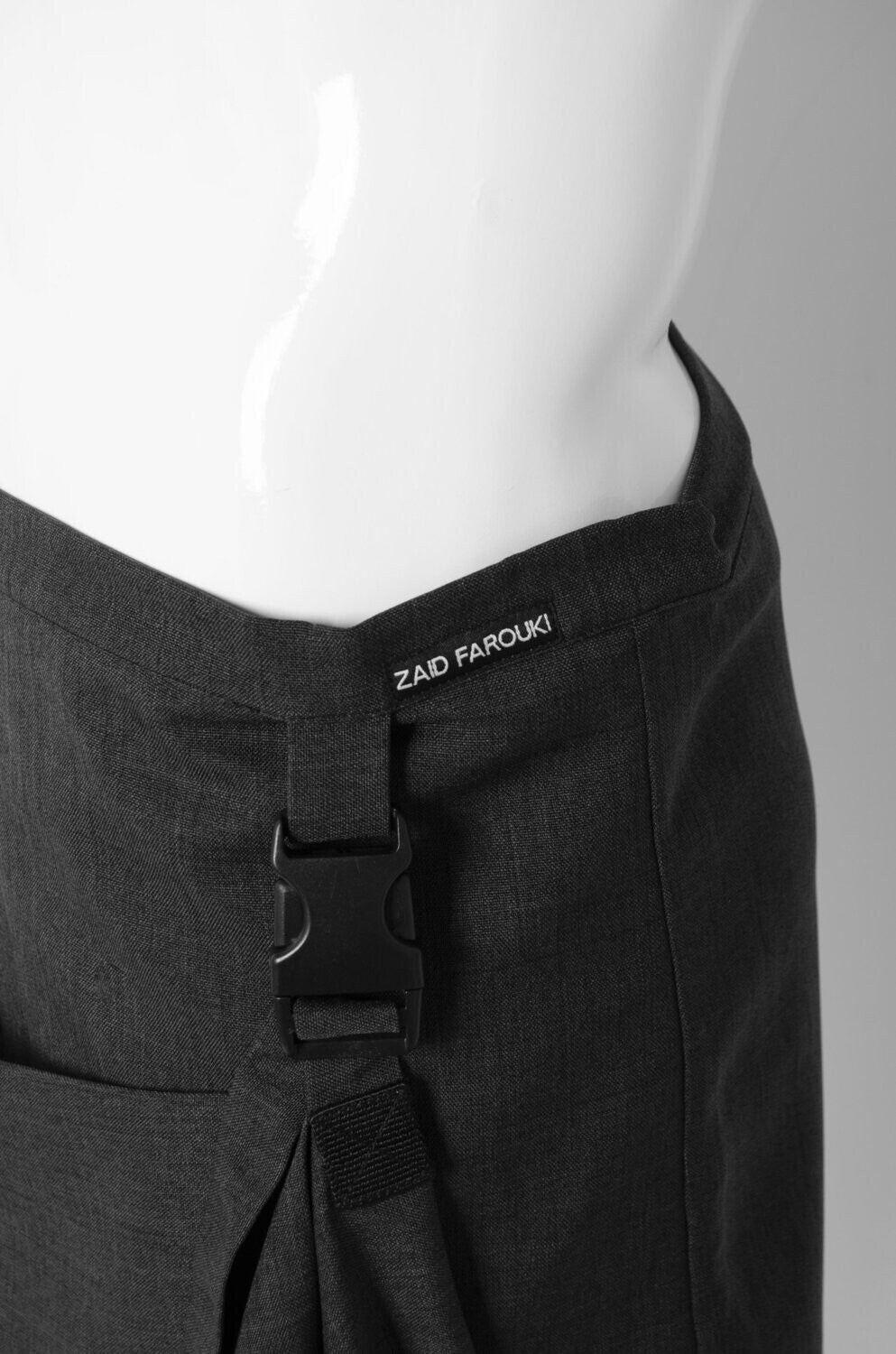 Wrap Tailored Skirt
The brand's designs is largely occupied by the concepts of reinvention and reinterpretation, as showcased with this unisex tailored black skirt. Featuring an exposed front fastening allowing the wearer to adjust the length, an asymmetric design and tailored cut.
Black
Linden woven thread
Side fastening
Tailored cut
Wrap design
Dry clean only
Low-medium steam press
If you need a custom size, you can contact us.

For centuries, men of all demeanours wore skirts for reasons of comfort, flexibility and ease. But then came modernity, with its sartorial gender norms, snapping away skirts from the menswear world.

If you're a man who wants to try wearing a skirt but you're not completely comfortable with the idea of it, we propose you try wearing the skirt over a pair of trousers for a layered look. Check out the brand's tailored trousers for a streamlined look .