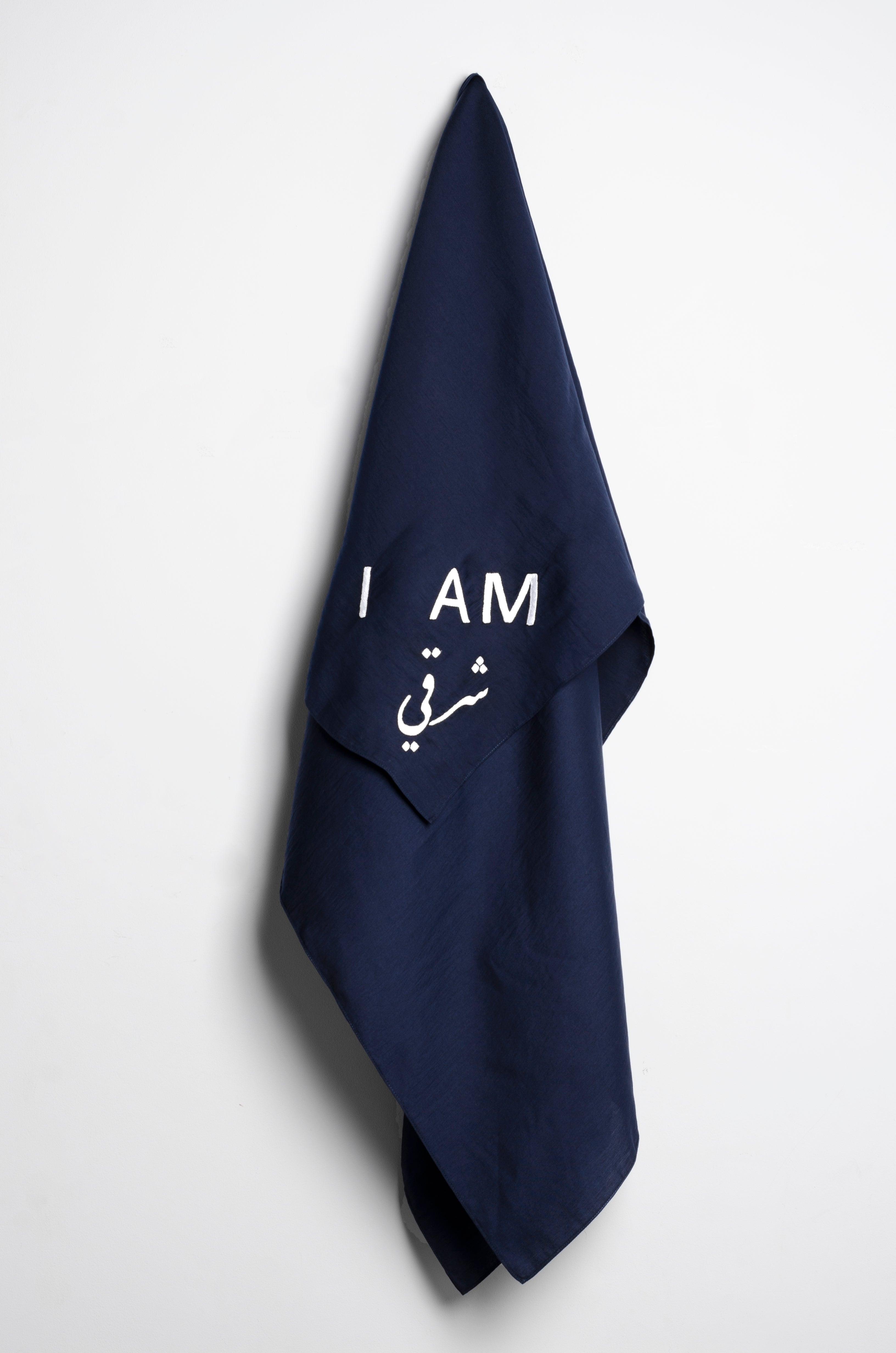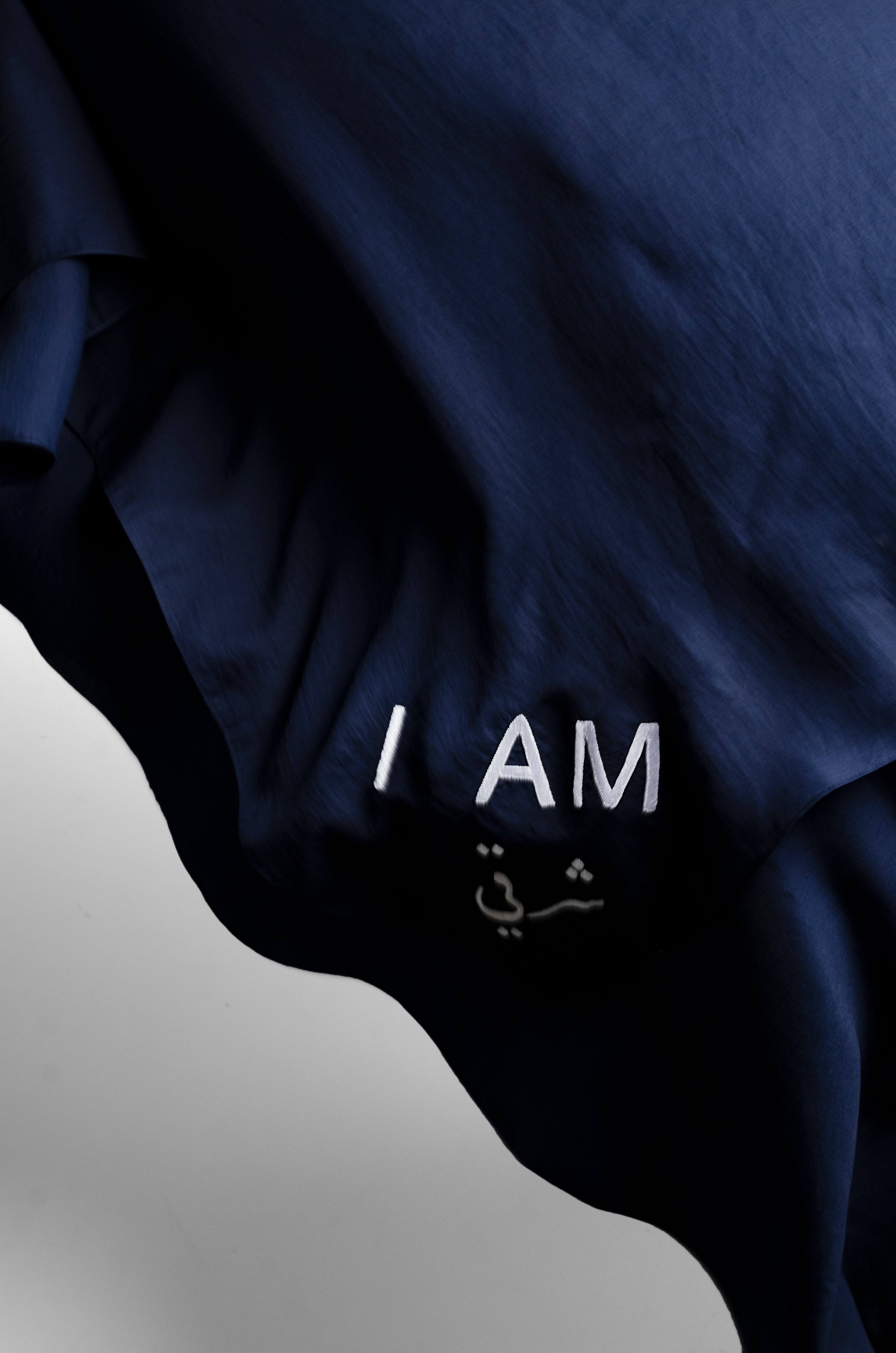 I AM شرقي / SHARQI Scarf
Woven from navy blue threads and featuring a hand-embroidered I AM شرقي / SHARQI, this scarf is an extremely versatile piece with finished edges. Try it wrapped and tied or draped over your shoulders as a shawl. The black hue makes it easy to style.
Navy
63% Cotton, 31% polyester, 6% Spandex
Dry clean only
Low-medium Steam Press
If you need a custom size, you can contact us.