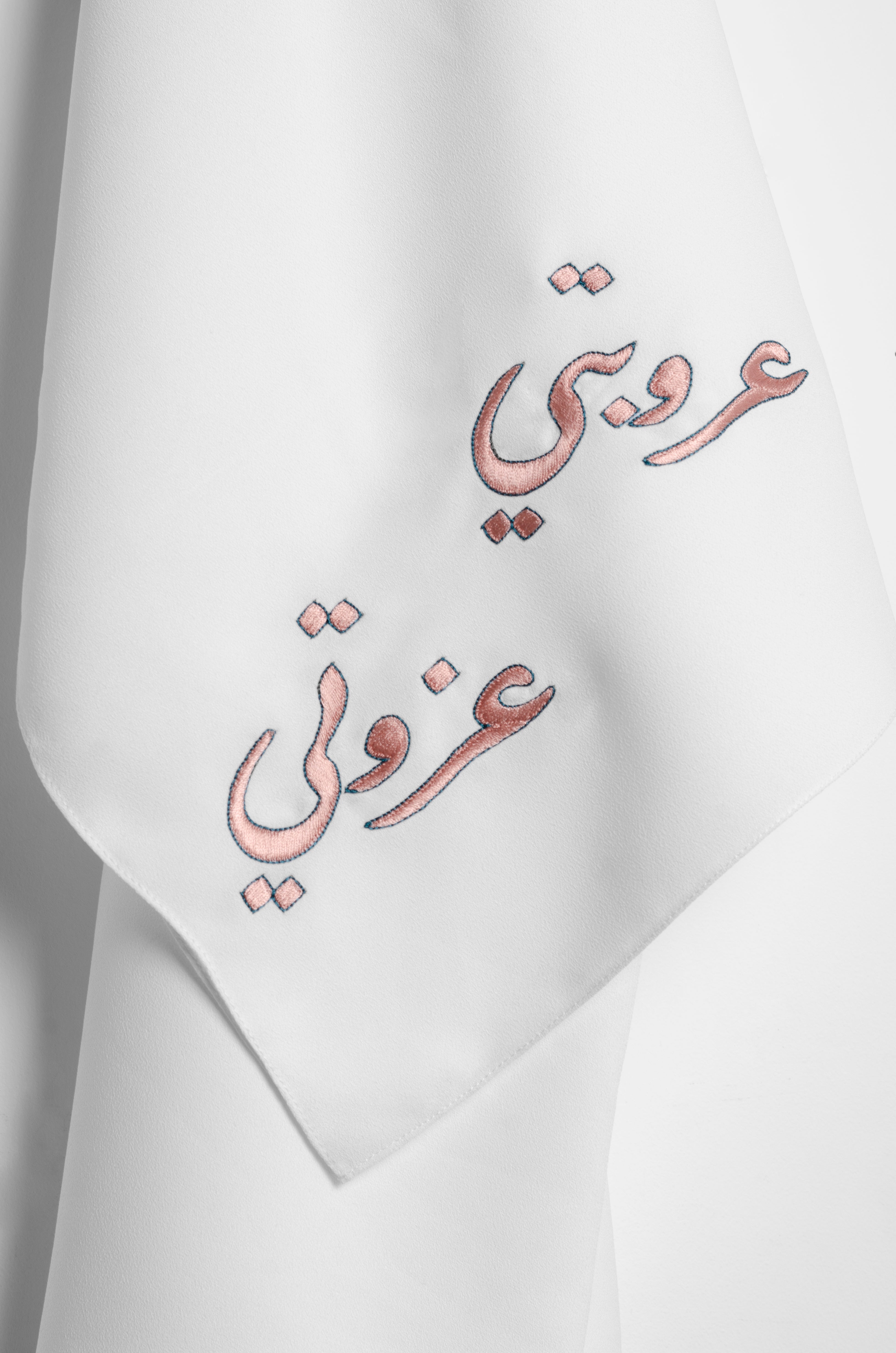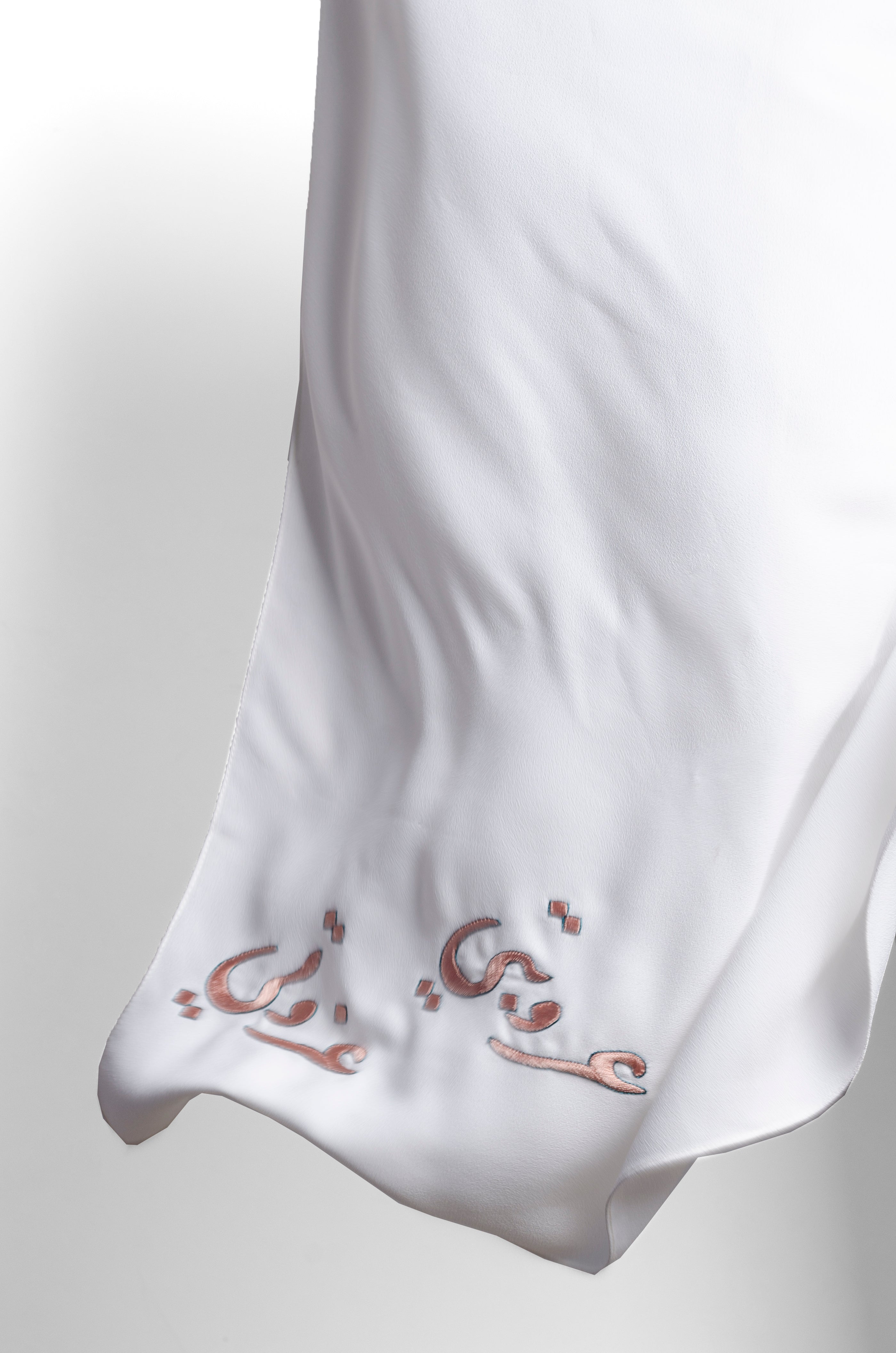 عروبتي عزوتي / My Tribe, My Pride, I Am Arab Scarf
Woven from ivory white threads and featuring a hand-embroidered عروبتي عزوتي, this scarf is an extremely versatile piece with finished edges. Try it worn around the waist of a shirt and layered a tiny belt bag over the top, but you could wear it in many other ways too. The ivory white hue is elegant and refined.
Ivory White
100% Polyester
Dry clean only
Low-medium Steam Press
If you need a custom size, you can contact us.